Amazon Jungle Tours and Ecolodges in Tambopata, Peru
Since 1989 Rainforest Expeditions' guests and lodges, have added value to standing tropical rainforest, transforming it into a competitive alternative to unsustainable economic uses, engaging local communities in its protection and care. Rainforest has three rainforest lodges and a rainforest villa to suit the needs of different traveler. All of the lodges allow you to get up close and personal with the rainforest and the communities who live there:
Amazon Villa (New!): Treat yourself to exclusive lodging and activities in the middle of the Peruvian jungle with a premium stay at our Amazon Villa. The Amazon Villa is a private bungalow designed to provide guests with a comfortable blend of privacy, amenities, and activities that enhance an already unforgettable Amazon jungle experience. Private Services.
Refugio Amazonas Lodge: Enjoy a Three and half hours boat ride up river from Puerto Maldonado within the buffer zone of the Tambopata National Reserve is located our charming Lodge Refugio Amazonas. Ideally for those looking for a cultural and nature experience in the Amazon. Great for soft Adventures and families. 32 Rooms: Classic, Superior and Premiums.
Posada Amazonas Lodge: Very comfortable eco-lodge that is jointly owned by community of Infierno (native Ese-Eja) and Rainforest Expeditions. It is located two hours up river from Puerto Maldonado. Great introduction to the Rainforest and its people, this spacious Lodge offers an excellent combination of convenience and comfort with outstanding opportunities to see Amazonian wildlife. 30 Rooms: Classic and Superiors.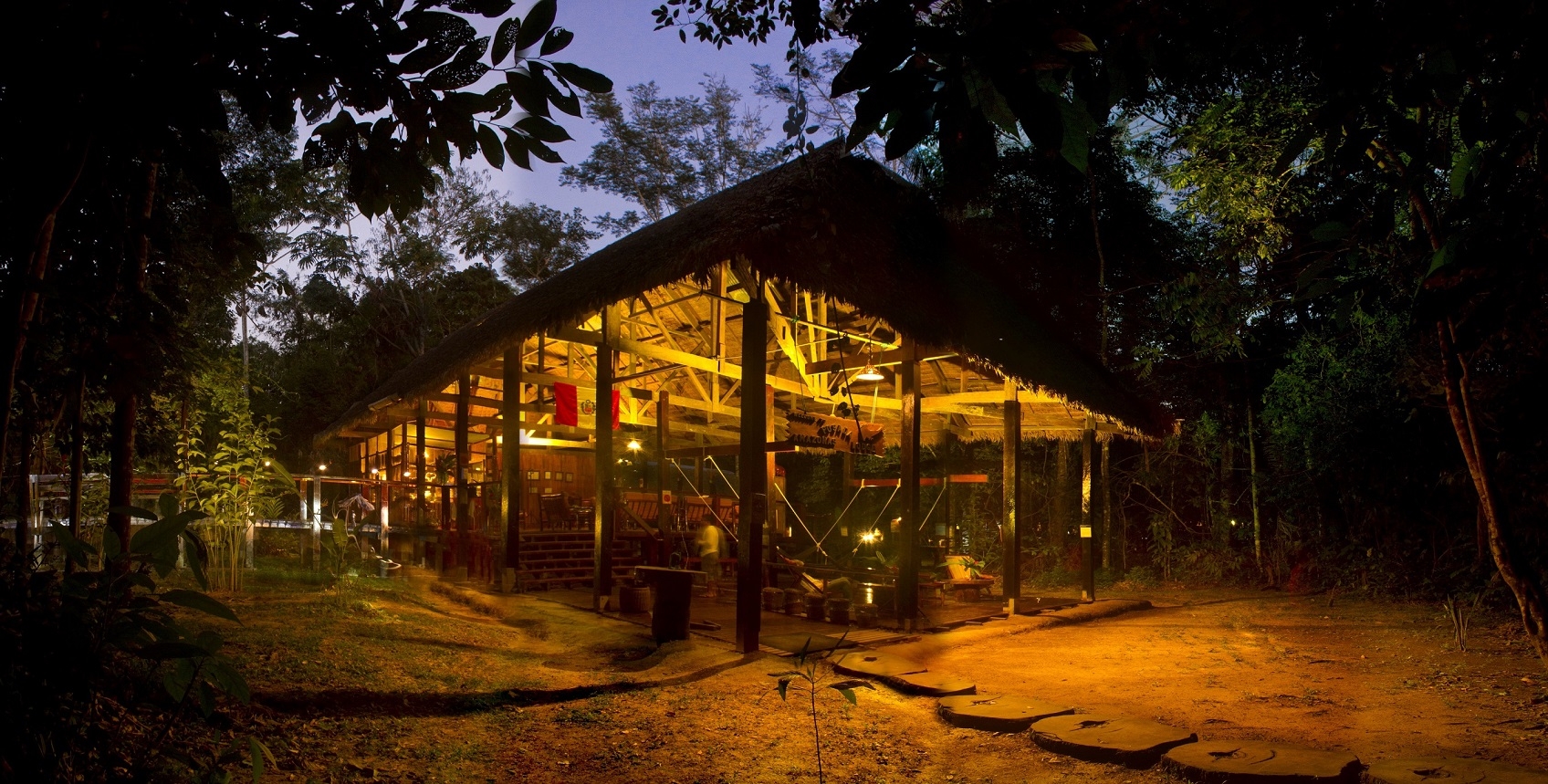 Tambopata Research Center: If you are looking for a more in depth Amazon experience, then the Tambopata Research Center suits you best, is located inside an uninhibited area of the Tambopata National Reserve and next to the Bahuaja-Sonene National Park, means that the Rainforest ecosystem around it remains pristine. Because of its remote location in uninhabited wilderness housing stable populations of endangered wildlife.