Are you missing travel? Evidence tells us that travel benefits us more than getting a fresh tan, new social media posts of us having fun in some exotic location, or even new stories to entertain our friends and family.
When we had the privilege of unrestricted travel, we took for granted all the benefits it brought, including real benefits to...
---
Amid political drama, it's easy to forget that 1600 Pennsylvania Avenue in Washington, DC isn't only the address of one of America's branches of government - or a family home, America's original work-from-home venue before WFH became a 'thing'.
The White House is also a global symbol of the historic roots of democracy. And it's one of the pre-eminent museums of...
---
The steamy, historic-fantasy Netflix series 'Bridgerton' couldn't come at a better time to brighten our stay-at-home winter blahs. We aren't surprised it's shattered Netflix viewership records.
Bridgerton is an early-19th century, light-hearted romp of an historic romance on steroids. Bridgerton follows the intrigues of the young Bridgerton family and their high society friends, enemies and potential mates, their scheming mamas, and...
---
It looks like something out of a science fiction film, but it could be the way you get your very next aerial tour of Singapore.
In a world first, after two years of tests and collaboration with the island city-state and a decade of development of its technology, 'Volocopter' is set to make no-pilot air taxi services a reality.
While other...
---
It's made of an astonishing 10,000 western red cedar logs, and 'logs in' at a whopping 4-million cubic feet of volume.
Fairmont Le Château Montebello lays claim to being the biggest log building on the planet. A massive lobby and rotunda anchor four wings extending out in a star formation that's painted dramatic black on the outside, but retains its natural...
---
Can we hit the reset button on 2020? Usually, at the beginning of each year, we look forward to new ships guests will be among the first in the world to experience in their inaugural seasons.
But in 2020, more than a dozen new cruise ships sailed out of their shipyards only to sit empty, waiting for cruising to resume to welcome...
---
This January, two powerful forces for wellness travel converge: yearly New Year's resolutions to become or rediscover our best selves, and this year, the pandemic that's both kept us from traveling, and for many, fostered a lifestyle that may not have kept us at our peak.
In the travel era BC (Before COVID), wellness travel was already one of the most...
---
A year from now, one of the travel events of our lifetime will be over.
Not only will 2021 see the return to travel we've all longed for; on December 4th, 2021, a total solar eclipse will take place.
A total solar eclipse, where the moon passes between the Earth and the Sun, completely blocking out the sun for a short...
---
In BC (Before COVID) times, viral airline safety videos had fun with things like fastening seatbelts. Times have changed.
Alaska Airlines gave the COVID travel era the new type of safety video we really needed right now.
The video above is a send-up of the 80's music classic Men Without Hats' 'Safety Dance'. If you want to compare it and get a...
---
If this year's altered holiday celebrations left you wistful and nostalgic for full-bore Christmas festivities, there's a river cruise that gives you a chance for a re-do.
Christmas in July on the Danube comes without snow – but it does come with plenty of seasonal cheer on Uniworld's S.S. Maria Theresea.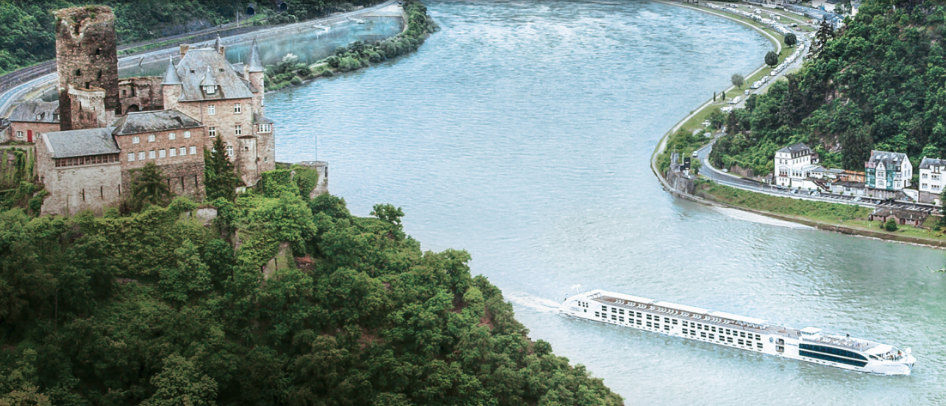 On two sailings in July, the Maria Theresea will...
---