The latest designs, innovations, and features, in a sparkling white cruise ship gliding over the waves. If that's not enough to get you excited about taking a cruise on a new ship, there's always 'new ship smell'.
A new cruise ship may not have a distinctive scent like a new car, but knowing you're among the first to experience a new...
---
International Dark Sky Week, held during the week of the new moon each April, calls for people worldwide to turn out their lights and take in the beauty of the night sky without light pollution dimming its brilliance.
It's also an annual reminder that some of the very best travel experiences aren't under the bright lights of a city. Some of...
---
No sailing in American or Canadian waters yet? No problem! That's what at least three cruise lines – so far - are saying.


Plus, some other lines confirming they're able to start cruising despite restrictions.


Especially if you're one of the millions of people in the US and Canada who have been fully vaccinated against COVID-19 – or will be soon – you could...
---
Cruise lovers haven't even had a chance to sail aboard the first ship on this new – and much anticipated – cruise line. The Scarlet Lady launched a year ago just moments before the travel shutdown, and guests are still waiting to find out what it's like to cruise the adults-only, Virgin Voyages way.
That hasn't stopped Sir Richard Branson's disruptor...
---
46 nights. 7 rivers. 14 countries. You've heard of ocean 'World Cruises'. This is the first of its kind for river cruising and may be the start of a whole new river cruise travel trend.
The longest-ever river cruise itinerary is the perfect way to refill a love for cruising that's been running dry since the...
---
He mixes drinks, but doesn't stop there. 'Rob' the robot bartender also speaks 8 languages, tells jokes and even dances too!
When we can cruise again, you won't want to miss the world's first humanoid – and interactive – shipboard robot bartender, who will make you the perfect cocktail to toast your return to cruising and travel.
When MSC Cruises launches its...
---
If you thought Tulip Time in the Netherlands was the ultimate garden travel experience, you haven't heard about Floriade.
Horticulture is famously the Netherlands' most 'colorful' industry. The country sells half of the world's 'floriculture' products and over three-quarters of the world's flower bulbs. It's number one in greenhouse horticulture and leads global exports of cut flowers, ornamental plants and even...
---
Can we hit the reset button on 2020? Usually, at the beginning of each year, we look forward to new ships guests will be among the first in the world to experience in their inaugural seasons.
But in 2020, more than a dozen new cruise ships sailed out of their shipyards only to sit empty, waiting for cruising to resume to welcome...
---
A year from now, one of the travel events of our lifetime will be over.
Not only will 2021 see the return to travel we've all longed for; on December 4th, 2021, a total solar eclipse will take place.
A total solar eclipse, where the moon passes between the Earth and the Sun, completely blocking out the sun for a short...
---
If this year's altered holiday celebrations left you wistful and nostalgic for full-bore Christmas festivities, there's a river cruise that gives you a chance for a re-do.
Christmas in July on the Danube comes without snow – but it does come with plenty of seasonal cheer on Uniworld's S.S. Maria Theresea.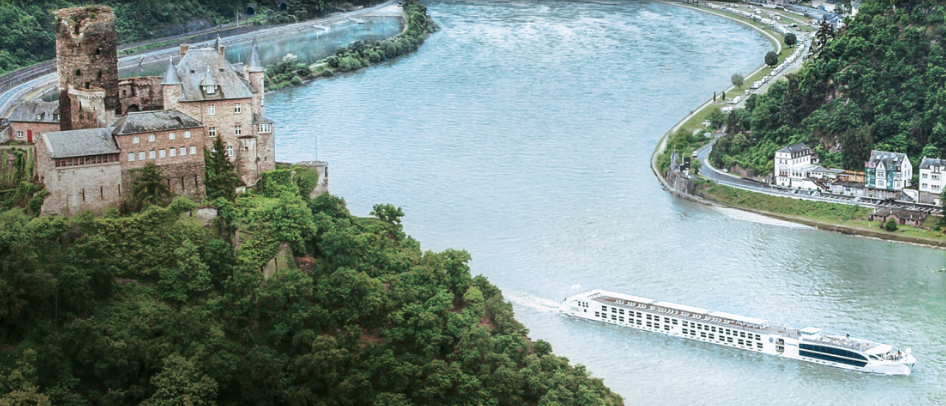 On two sailings in July, the Maria Theresea will...
---