If this year's altered holiday celebrations left you wistful and nostalgic for full-bore Christmas festivities, there's a river cruise that gives you a chance for a re-do.
Christmas in July on the Danube comes without snow – but it does come with plenty of seasonal cheer on Uniworld's S.S. Maria Theresea.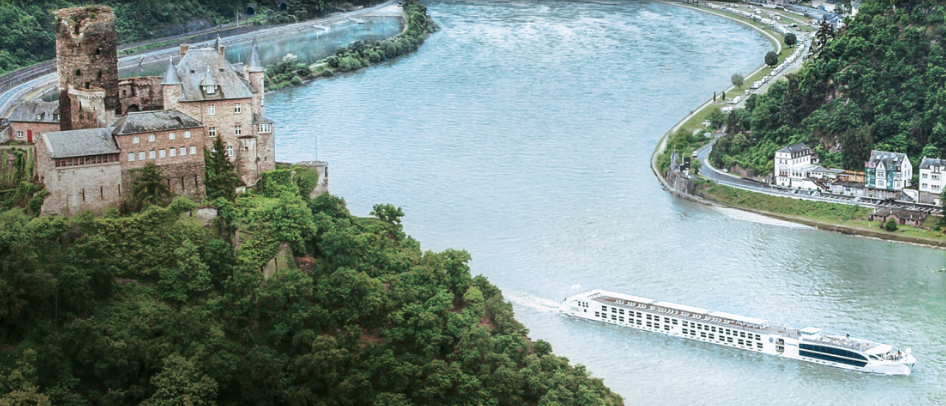 On two sailings in July, the Maria Theresea will...
---
One's in Austria, and the other in America. But they are bound together in the pop culture celebrations of the season.
Have you figured it out yet? The hint is in film and music.
Both Salzburg and Stowe are destinations tied to the Trapp Family legend. You likely know it as: The Sound of Music, a movie that's become essential holiday family...
---
You may not be celebrating the holidays as usual this year, but that doesn't mean you can't create some new holiday entertaining traditions.
While we wait to travel and celebrate again, here are two recipes for 'spirited' holiday drinks from favorite destinations to warm your heart and remind you of better times ahead.
Perfect for a virtual holiday cocktail party, long winter...
---
Florida's fastest and tallest coaster – along with a pack of fierce Velociraptors – will be unleashed at Universal Orlando Resort in 2021.
If you – or the kids in your life – have seen all the movies and fantasize about visiting Jurassic Park and its fierce dinosaurs, the Jurassic World VelociCoaster will bring the movies to life in a...
---
Imagine yourself silently drifting along under colourful silk, cradled in a giant basket. You're part of the breeze and Nature as you tranquilly float on the air over undisturbed scenery below. Your pilot lets the heat in the balloon drop to silently lower you closer to your birds' eye view… then lifts you to majestic heights over an unforgettable panorama....
---
If you haven't been to the twin-island nation of Trinidad and Tobago, the chance to discover the wonders of the Tobago Main Ridge Forest Reserve should add it to your Caribbean travel list.
Covering two-thirds of the island, the Reserve dates back to 1776 – the same year as American Independence!
The historic ordinance protecting the tropical rainforest recognized some of the...
---
It's exactly 3 months until Christmas, and we know Santa and his elves are working full throttle. But not just putting in overtime in the workshop and training the team for their big flight Christmas Eve. Santa's got a new summer gig.
Finnish Lapland, with its Arctic landscapes, Northern Lights, ancient winter customs and herds of wild reindeer, is a natural...
---
---
---